Introducing InHiro Tipster
Turn your teammates into a recruiting army. Talent tips made quick, easy and fun.
How does it work?
We believe sourcing (finding new candidates) is a team responsibility. You might have great recruiters – but their networks are naturally limited. Why not tap into your existing employees' networks as well?
Invite Tipsters
Invite your colleagues to help you out with identifying great talent
Add with 1-click
Whenever Tipsters stumble upon a great candidate online, clicking the plugin icon sends them to the recruiter.
Gamification
Tipsters collect points and unlock awards for sending in quality talent tips.
Sending talent suggestions is quick and easy for your employees
Whenever your Tipsters stumble upon a great candidate online, they just click on the plugin icon and send a tip to the recruiter. We parse important information automatically from most popular sites, such as Facebook, LinkedIn, GitHub or Dribbble.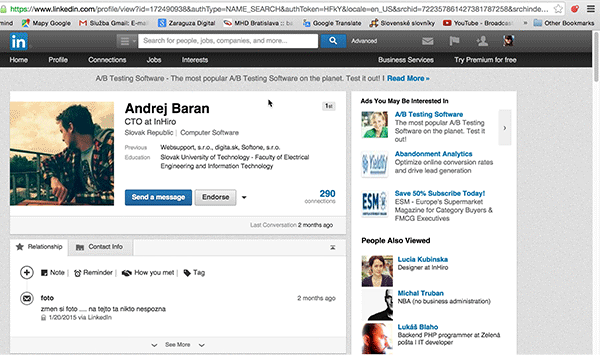 … and it's also fun!
Tipsters collect points and unlock challenges whenever they send a tip to their recruiters. They get even more points when a tip gets hired. We turned referral hiring into a game!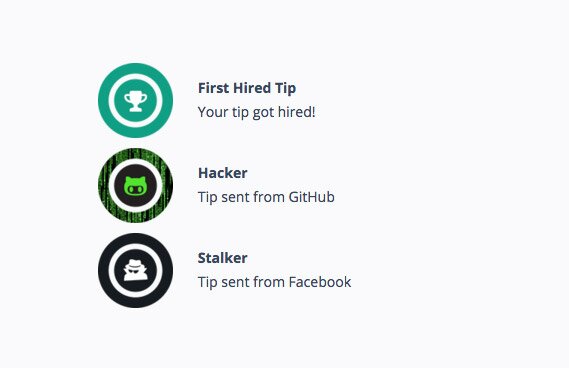 A transparent and hassle-free version of referral hiring
Tipsters always know what's going on with their suggested tips. Have they been hired or declined? Transparency is key to have a successful referral hiring program in your company.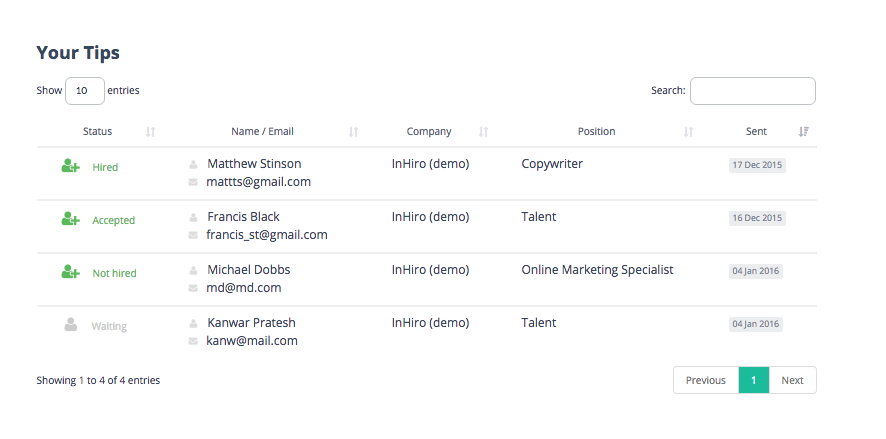 There's more to come!
Tipster is still in Beta, but there is a lot to look forward to! Exciting challenges and employee interaction, and also better insights for the recruiter.